Kessler Online
Contact us anywhere, any time. KesslerOnline is a tool that allows you to view your insurance data online, simply by using the following link. Once registered, you can create overviews, view electronic copies of your policies and generate summaries of individual policies. With this web-based platform, you can access your data at any time and from any location.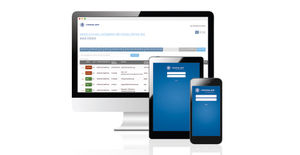 Registration
Request an account with Kessler from your client executive.
Sign the documents sent to you.
Following an internal check, you will receive your login details.
Register for KesslerOnline.
Kessler App
KesslerOnline can also be accessed from any device via app. The specially developed app displays all data from KesslerOnline in optimized format for tablets and smartphones and includes all key functions. The app is easy to use and allows you to access your data wherever you are, as well as contact your client executive or a specialist directly if required.
At a glance
Advantages
Easy to us
Mobile, location-independent access to your data
Available on any device
Functions
Direct contact with your client executive
Access to your insurance policies
Reporting: personal portfolio assessment
Search function and different policy views
Registration
Register for KesslerOnline.
Download the KesslerApp from the App Store or Google Play.
Register your mobile device at KesslerOnline and can the barcode via app.
Enter your username and password.