Risk and Insurance Policy
---
Balanced risk management facilitates the achievement of corporate objectives. By formulating a tailored risk and insurance policy, we create a high yet cost-effective level of security.
RISK LEVELS
OPTIMIZATION OF THE COST OF RISK
We help you to develop a risk and insurance policy according to your company's specific risk profile. Professional risk management consulting requires detailed risk identification and assessment. In a qualified risk dialog with you, we systematically determine your risk and make a calculated decision on how to handle the insurable risk. The results are recorded in a digital checklist. This enables you to find the perfect balance between risk prevention, insurance and self-financing. For example, we advise against insurance of common, minor losses. Instead, priority is given to those rare incidents that would result in major financial loss (disaster principle). Our goal is to optimize the client's overall cost of risk.
Talk to us about your concerns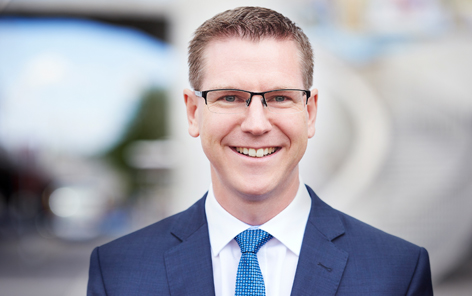 Are you interested in a collaboration or do you have any questions? Your contact person looks forward to hearing from you.
Urs Sommer
Head Business Development
More you might be interested in